Three weeks into his appointment as chairperson of the Department of Family Medicine, Bengt Arnetz, MD, PhD, sat down with April Allison to discuss his initial experiences and share some ideas about the department's future. Dr. Arnetz came to Michigan State University from his position as professor and vice chair of the Department of Family Medicine at Wayne State University School of Medicine, and deputy director of Wayne's National institute of Environmental Health-funded P30 Center for Urban Responses to Environmental Stressors.
Prior to moving to the United States, Dr. Arnetz earned his MD and a PhD in psychophysiology at the Karolinska Institutet School of Medicine in Sweden. He completed an internship at St. Gorans Hospital and Matteus Primary Healthcare Center in Stockholm, and a residency in occupational and environmental medicine at Karolinska University Hospital, as well as at the Harvard T.H. Chan School of Public Health. He also holds MPH and MScEpi degrees from the Harvard T.H. Chan School. The leader of Matteus Healthcare Center, Dr. Johan Sjönell, led some of the earliest scientific studies demonstrating how accessible primary care resulted in decreased utilization of inpatient care. Dr. Sjönell inspired Dr. Arnetz interest in primary and population health.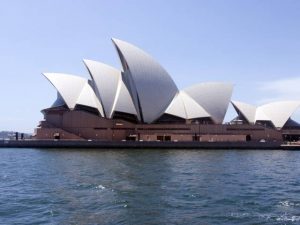 AA: As the new chair for the MSU/CHM Department of Family Medicine, what do you see as your role? What is your vision for the department?
BA: As the chair, my interest is to integrate education, research, and practice. I was brought here to strengthen the research, but also to strengthen our visibility in primary care.
How can we deliver primary care in a new fashion, considering everything that goes on in the health care industry—changing patient expectations, information technology? There is so much happening. It is really putting a lot of stress for change among physicians, education, and health care organizations.
My duty is to strengthen research; really, applied research—what are the issues, how can we address them, and also how can we work closer with both health care systems, and other stakeholders increasingly engaged in the healthcare sphere?
Also, what happens in the health care systems and how can we improve the work environment for health care providers? With all this change, there is so much burn-out. People withdraw. It is bad for the physician and the health care system; but it is also bad for quality of care. So that is another area I want to focus on.
The third area is really looking at how we can improve the way we take care of complex chronic disorders.  When you have diabetes or hypertension. How can we become better at studying it? How do we improve that process with patients and medical and quality-of-life outcomes?
Health care in general does not perform very well when it comes to people with complex disorders, for example, if you have diabetes, hypertension, plus something else. We can improve health outcomes dramatically by systematically addressing such challenging and costly public health disorders. And, primary care, is poised to play a critical role in such a process.
"I think there is a changing focus for a family physician—not only on the individual, but also the group and the population. That is a huge new charge for family medicine. It's not easy, but it is important, and we are best placed to do it."
AA: You working through two campuses now. How will that work together?
BA: Here I see, with Sparrow and everything going on in East Lansing, a very strong partner for applied patient-centered health systems research-care. Grand Rapids is a strong partner for health systems research as well. In addition, the ability to work with Van Andel with its basic and translational research makes it a very, very interesting partner to the Department's research vision.
So basically we will be doing translational research; linking very basic research to applied research. It can be anything—how does a new way of treating a disease, for example, affect not just outcome, but also all the mechanisms—everything that is involved in the outcome. How does the environment impact disease risk and progression? So tying basic science much more strongly to clinical research is attractive; it is necessary. There is a lot of other good research already in Grand Rapids that I would love to have collaboration with.
Around the state that, how can we further strengthen the leverage of the various state-wide  residencies in terms of research and scholarly activities? You know we have family medicine residencies in nine different parts of the state. I met with the residency directors and chief residents just a couple of weeks ago. It was very exciting to learn about everything that is going on and the group's dedication to first-class primary care. We can collaborate more across the state when it comes to research, when it comes to projects that the residents do. A big part of the discussion focused on that.
AA: Did it seem like a productive, exciting discussion?
BA: Yes, I think so. We can have common databases, we can learn from one another, and also we can make it easy to do research projects or scholarship in collaboration with residents and family medicine physicians, as well as other healthcare providers. I think that would be tremendous. If we can assist in that process, I think we have come a long way.
AA: In the past we've been pretty involved with GRIN. Does that seem like a place where there will still be a focus?
BA: Oh, definitely. You know, projects involving state-wide practices add tremendously in terms of understanding local determinants of successful implementation of new treatment programs. I worked with MetroNet before, in Detroit, which is similar to GRIN. Just comparing underserved populations, for example, in the city vs. in the rural areas—what works under different conditions. So I think GRIN is really a jewel.
AA: In your mix of administrative, research, and teaching, how do you see your own special interest in research being lived out?
BA: My biggest role is to be a mentor and stimulate our faculty to become more engaged in research with an impact on population health. That said, a big part of my interest is in how to develop research that promotes practice of the future. Everybody knows we have to change the way we practice medicine. What are those changes? A lot more attention needs to be directed towards how the community needs and desires are changing; looking at the determinants of change. What is required to adjust to various changes? I think the way we work now, there is increasing stress on the health care provider and there is increasing burn-out. I think we can create a research program that shows students, residents, and practicing physicians, a better way of achieving improved outcomes. I think that is a big part of my research.
It could be focused on how to prevent burn-out; specific prevention. But also how can you make the patient more engaged in the care process? How can family medicine be a good partner with health care systems? And how can we show that we can improve the management of population health? I think that is a huge important area.
We need to step out from just being the family physician in the practice to think how can we actually contribute to population health. That is a big change in our mindset. We have this obligation, also, to not only see the individual patient, but to actually improve the health of communities, populations.
So I think there is a changing focus for a family physician—not only on the individual, but also the group and the population. That is a huge new charge for family medicine. It's not easy, but it is important, and we are best placed to do it.
AA: The way you are smiling, it looks like you enjoy the challenge.
BA: Yes, yes. We have had a lot of good meetings with HealthTeam members and practitioners, so I'm starting to build up different kinds of networks that are actually going to do research. However, up front, I think it is important to  spend a lot of time with people discussing what are the issues they are faced with, and, how can we together work on addressing them in a systematic and innovative way.
AA: Doing some listening before…
BA: Yes. It is very clear that we want to be leaders in family medicine. We want to establish ourselves as doing something of interest not just for research, but also to improve population health. We should be recognized as moving in the front line, really be leaders. That is going to take a lot of work, but we have a very clear vision. We want to get there.
I think that family medicine or primary care is an extremely interesting area. Look around the country, there is a lot of turbulence. Everyone is trying to figure out how they should position themselves. I think that with dialogue and reaching out, and being really responsive to what is going on, I think that we can position ourselves really, really well to be attractive for practice, education, and research. And that takes a lot of dialogue; a lot of meetings. You don't just run in to say "this is the area I want to focus on."
Another area that is interesting is refugee health; refugees coming to Michigan. How can you prevent their trajectory to poor health? If refugees continue to be marginalized, their mental health worsens. They consume a tremendous amount of health care. But if we do the right thing up front, promote integration, promote preventive care, etc, refugees actually develop their health after they come here. Very early on we can influence the trajectory they are going to take.
AA: And in Grand Rapids, isn't refugee health one of the foci of the new residency clinic?
BA: Right, very much, and we are going to work with them. We are also working with statewide organizations, Access and the Lutheran Social Services of Michigan. And targeting specific disorders, like asthma in the Arab population. That initial period in the United States is very, very important. It determines a lot what is going to happen in terms of refugee's future health. We have an NIH project looking at these issues.
AA: You are having fun.
BA: I am having fun. I like this department. There is a lot of neat potential in this department. I'm really pleased to be here.