Department of Family Medicine Annual Report
Department of Family Medicine Annual Report
Dear Colleagues, Collaborators, and Stakeholders,
It is with great pleasure that we share another annual report with you for the Department of Family Medicine within the College of Human Medicine, Michigan State University.
2019 was an exciting year! There were several challenges facing the Department, the healthcare system, and other critical structures of relevance for the health and well-being of the population and patients we serve. Of course, many of these challenges were put in a different perspective as the COVID-19 pandemic hit us.
We are now starting to see the fruit of the "5-year plan" that our leadership, faculty and staff defined in a Department-wide process which included: a retreat under the guidance of external experts, evolving internal discussions, and outreach to partners and stakeholders within and external to the University statewide.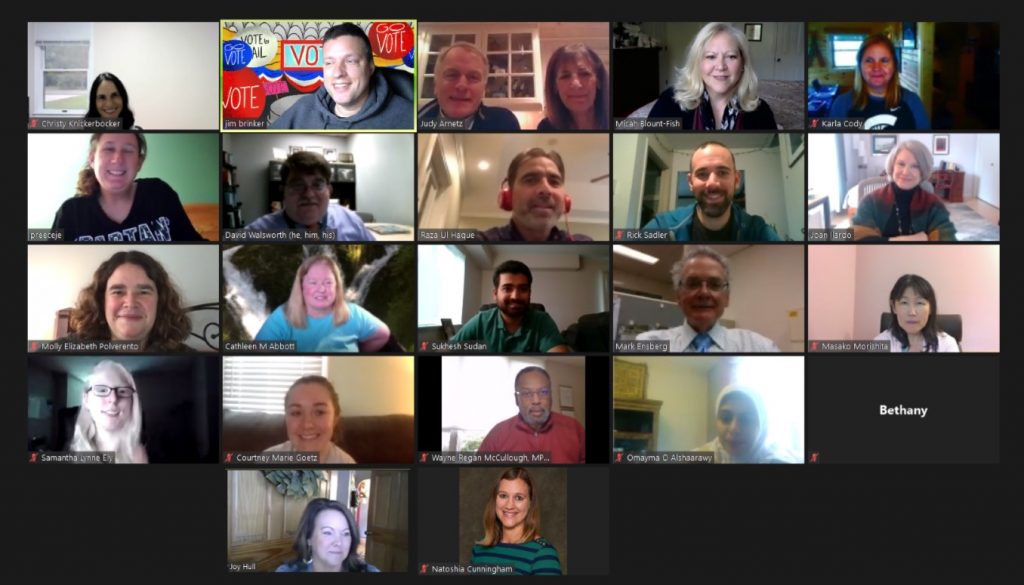 Department of Family Medicine Faculty & Staff
As a Department, we have continued to raise the bar in all four of our mission areas: Instruction, Clinical Services, Research/Scholarship and Outreach:
Much of our clinical research was put on-hold; however, we were able to launch several on-line projects targeting the impact of COVID-19 on the health, well-being and performance of healthcare providers and staff.  In collaboration with several professional nursing organizations, we surveyed nurses to determine how the epidemic, and the lack of adequate personal protective equipment (PPE), impacted their mental health and professional performance. Many of the patients that have 'recovered' from COVID-19 continue to suffer from the poorly understood but often devastating Post-COVID syndrome (aka Long-Haulers). We have launched a large-scale study to get a better understanding of the prevalence of Post-COVID syndrome, its impact on health and well-being, and what kind of treatments might work. The goal is to contribute to knowledge that will prevent and treat Post-COVID Syndrome.
Finally, it's important to recognize the excellence exhibited by the faculty and staff of the Department, including several Departmental, College, and national accomplishments:
In closing, the Department has come a long way over the past year, and instead of marking time, we envision it will continue to thrive and develop as we adapt to the peri-COVID-19 new world.
Best regards,