Teaching
The Academic Affairs Division coordinates the curriculum and the family medicine clerkships within the College of Human Medicine.
Students completing courses offered by the Department of Family Medicine report high levels of satisfaction.
The department conducts an four-week Family Medicine Clerkship which addresses the clinical content of family medicine. In interviews with fourth-year students requesting a letter of recommendation to a Family Medicine residency, the chair of the department has encountered many students who say they made their career choice as a result of their experiences in this clerkship. Experiences are also available in outpatient and inpatient electives, geriatric care, research, rural practice, sports medicine, palliative care/end of life, and a family medicine sub-internship.
Steven Roskos, MD, is associate chair for Academic Affairs. Joy Hull is administrative assistant.
Newsworthy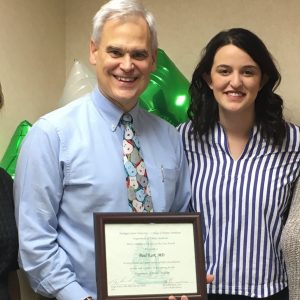 The Department of Family Medicine has given out Community…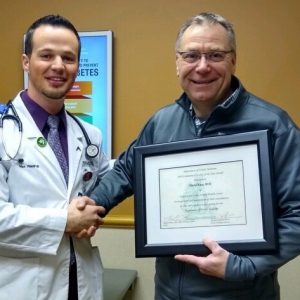 The Department of Family Medicine has given out Community…